Something different
Birds of Passage
By The Winding Sheet Outfit
Created by The Winding Sheet Outfit
After the old life and before the new, there is a sea crossing. Strangers in close quarters sailing amid vast sky and water. Doubt lies behind, hope ahead, with nothing but stars, music and dreams in between.
Other shows
Birds of passage: an old term used to describe Europeans emigrating to America in order to earn money to bring loved ones across, or to make things better for those at home. It also refers to anyone fleeing unfortunate circumstances for a better turn of fate.
Winding sheet: a shroud. But here it also means a sail. Or a shawl. Or sickness, wind, water, or memory.
Hope and doubt: are sometimes the same thing.
This is the story of an ocean crossing.
~~~~~~~~~~~~~~~~~~~~~~~~~~~~~~~~~~~~~~
Twin Cities Theater Connection podcast with producer, Amber Bjork.
http://thewindingsheetoutfit.wordpress.com/

~~~~~~~~~~~~~~~~~~~~~~~~~~~~~~~~~~~~~~~~~~~~~~~~~~~
Thanks to the audiences that have heretofore seen Birds of Passage and had nice things to say. We're heading into our final weekend! If you haven't seen the show and plan on attending, please make sure you get there early! If you have, please support the Fringe by seeing some more shows. The Winding Sheet Outfit heartily endorses these fine productions:
Ash Land by Transatlantic Love Affair
Sin Eater by Present State Movement
Going Down on the Queen of Minneapolis by Freshwater Theatre
Class of 98 by Mainly Me Productions
Candide by Four Humors
Merblades: Memoirs of a James Cameron by Black Market Doctor
iMime: There's an App for That by Laughing Nomad Productions

Sneak Thief by The International League of Diamond Thieves
Dance Money Grind by MOVE

Mime without a Mask by Kirsten & Dean
~~~~~~~~~~~~~~~~~~~~~~~~~~~~~~~~~~~~~~~~~~~~~~~~~~~~

A few anticipatory notes as we gear up for opening night:
From Kirsten Stephens , of Fringe shows IMime: There's an App for That and Mime Without a Mask (whom The Winding Sheet Outfit highly recommends):
"To begin with, this is a topic near and dear to my heart. I am intimately familiar with that transition space, where one has left one place behind and not yet arrived at the new place. The show was created through a workshoping process, and given some of the folks involved, I'm optimistic that they've come up with something good. With lots of fabric. Kind of amazing what theater can do with fabric."
From playwright and TC Daily Planet blogger, Matthew Everett (on why Birds of Passage lands on his anticipation list):
"Because Amber Bjork, who heads up the Winding Sheet Outfit, has been a key part of why Carin Bratlie's company Theatre Pro Rata is as consistently great as it is (apart from Carin, of course. Can't beat Carin). If Amber's heading up a project, I'm anxiously looking forward to seeing it."
From Carin Bratlie , freelance director and Artistic Director of Theatre Pro Rata on MPR: Art Hounds:
""Birds of Passage" by Winding Sheet Outfit is potentially a much more abstract, physical, and poetic show. The sort of thing that can nestle inside the Fringe and find some serious love. I know many of the artists involved in this one, and I'm intrigued because they are pushing themselves in different directions and outside of their comfort zones. There is something palpable and immediate about that sort of risk, and I'm betting that the payoff will be stunning."
Thank you, fellow artists and supporters. We are looking forward to finishing up and presenting you with a nice show.

Cast + crew
Mark Benzel
Role: Ensemble / Creation Facilitator
"The night sky is filled with holes to help you breathe."




When Mark travels far from home, he passes the time making up his own games and dreams of the way in which he'll return. If he were never allowed home again, he'd mostly miss having a place to point to that asks you only to exist.

Mark is a company member of Upright Egg and has worked with Sandbox (Unspeakable Things and The Horse, The Bird, The Monkey, and The Dancer), Walking Shadow (Mojo and The American Pilot), and Pro Rata (T Bone N Weasel). He's a Live Action Artist with Live Action Set (The Happy Show) and will be continuing his run as a cast member of the Ivy Award-winning cowboy show, 7-Shot Symphony.

Amber Bjork
Role: Ensemble / Producerly Person
"The ocean is the breadth of the world; the fluid breath of the world. A thunder of cold, thirsty volume."




Having always yearned for an older brother to watch over her when she was little, Amber appointed her favorite constellation, Orion, to do the job. She's left home several times and returned safely, so he must be doing something right.

Amber's worked a little with Nimbus, Freshwater, Sandbox, Tedious Brief, Killing Joke, Pommelhorse, Unbound, and Guthrie. And she's worked a lot with Theatre Pro Rata where she is an Artistic Associate, and will appear in their fall production of Lovers & Executioners.


Megan Campbell Lagas
Role: Ensemble
"I used to yearn for adventure and now I yearn more for peace."




Family is Megan's comfort. Were she to leave home, she'd choose to bring with her the smell of her children's rooms and have dreams of snuggling with her pets. Perhaps she gets it from her great-grandfather who came over from Ireland and lovingly paid passage for all of his brothers and sisters to come to America.

Megan is a company member of Sandbox Theatre and has worked with 15 Head, Illusion, and Theatre Unbound. Last February, she played a superhero with Dylan Fresco and the Saint Paul Chamber Orchestra in a series of educational concerts for thousands of students. She teaches a summer course in Fairytale Theatre for the Saint Paul Public Schools.

Kristina Fjellman
Role: Ensemble / Image Shaper
"The ocean makes me feel alive and invigorated, but also humbled by its massive size and power."




On long trips, Kristina likes to read or stare out the window. She can always find Ursa Major which leads her to Polaris, the North Star, and thereby she always knows which direction home lies. And when the sky is clouded over, she can find the Big Dipper on Alaska's flag; fun fact.

As a visual artist, Kristina is a Jerome Grant Recipient, and her work was featured as such this past October at the Textile Center. As a theatre artist, she recently helped Sandbox in their creation process for the Oresteia Project at Hamline University. As a life artist this fall, Kristina will appear in her own wedding. We'd wish her joy, but she has plenty already.

Mandi Johnson
Role: Ensemble / Musician / Costume Designer
"If the moon were a constellation, it would be my favorite one."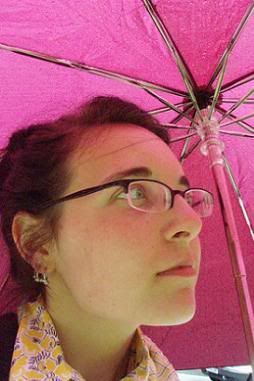 Mandi grapples with the idea of fate. She believes it's definitely better to have the ability to change it, but worries that being sassy enough to do so actually IS a kind of fate. In any case, she finds the idea charming and mysterious, much like we find her.

Mandi has designed and put costumes on people all over the cities: Sandbox, Park Square, Old Log, Frank. Her multi-colored tutus were seen in Live Action Set's Basic North and she spangled the heck out of a presidential coat for 44 Plays for 44 Presidents at Pro Rata. Upcoming, she'll be making folks look amazing for Pro Rata's Lovers & Executioners and Beyond Therapy at Pioneer Place.

Theo Langason
Role: Ensemble / Musician
"Someone once said measure twice, cut once. But cutting is the fun part, so I usually cut three or four times."




Theo believes the night sky is best far away from the lights of the city, and prefers Cassiopeia to all other ladies in the constellations.

You might have seen Theo onstage with Theatre Pro Rata. Or you might have seen him in Red Eye's Works in Progress with Tequila Mockingbird. Or perhaps you saw him rocking many instruments for The Mysterium's Snuggles! After the fringe, you can definitely see Theo in Sandbox Theatre's Beatnik Giselle and in The Mysterium's At Daybreak.

Brian O'Neal
Role: Ensemble
"The night sky is a great reminder that we are all star-stuff. Humans have always been fascinated with the stars, I think deep down we've always felt that connection to our origins."




Brian has birds of passage on both sides of his family, sailing in from Ireland and Norway. He likes the fact that his Norwegian forbearers chose to take the name of the farm they worked on in the old country as their own name in the new one.

In the recent past, Brian performed in Nimbus Theatre's The Golden Ass. In the continuing present, he is a company member of Upright Egg. In the upcoming future, he will be directing a Chuck Mee piece for Buoyant Theatre.

Anthony Rydberg
Role: Writer of Words
"When people stop looking for the fate they want and look for the fate they have, most of the time the fate they have is the fate they want."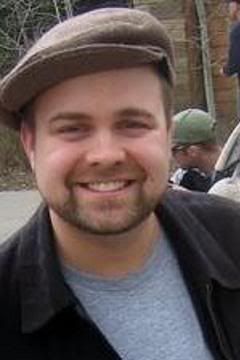 Tony has traversed the pond a couple of times in his life, but has always returned home. If he had to leave forever, he would take his grandfather's Bible, his grandmother's memoirs, his father's mannerisms, his mother's pluckiness, and a harmonica.

In 2009, Tony worked with The Aspect Theatre Lab for their Minnesota Fringe Festival production of Foolproof. Nowadays, he directs theatre at an area high school.

Joshua Swantz
Role: Ensemble
"I hear the churn of the engines, the gentle (sometimes not so gentle) rocking of the ship, the soft creak of the ship's structure."




Josh's first memory of water is gasping for air at a local swimming pool. He's a strong swimmer now, but the ocean always gives him a flicker of nervousness…. Even so, he has bravely crossed the Atlantic eight times.

Josh has harmonious roots, performing in musicals at St. Cloud State University and GREAT Theatre. He was recently commissioned by Jeffrey Peterson Dance to write music for collaboration performed in Rhythmically Speaking Dance: Groovers and Makers. This summer, he's been playing tuba and mellophone with Top Chops.

Write a review
You will be able to write a review for this show during the festival.
---
User reviews
Lovingly crafted
by Kate Katzer
Rating 4 stars
Birds of Passage was thoroughly engaging and well done. With the exception of a few very minor technical and sound balance elements (the only reason I did not give it 5 stars, I'd have done 4.5 if I could), I was completely taken in by the whole performance. The emotion was honest and thankfully not overdone, the costumes and staging were perfect for the piece, the music was particularly well done and the actors were genuinely invested, prepared and all very talented. It was a gifted showing by all involved.
Beautiful
by Kelly Rosenthal
Rating 5 stars
Loved the use of fabric to simulate the ocean. Well acted, well executed. d
Definitely worth the time.
Delivers
by Lori Crever
Rating 4 stars
This was excellent. What a great ensemble and wonderful use of simple stage elements such as large bolts of fabric and shadow lighting. Might be the best costuming I have seen in the Fringe this year. I definitely felt like I was on that ship myself (and about to roll overboard). Terrific!
Crossing the waters
by Fringivitis Vulgaris
Rating 4 stars
Leaving home, facing fears and hopes, taking only what they could carry, the passengers in steerage and the sailors who transported them are real and rough in this well-wrought tale. Best use of the Xperimental theater's space, allowing space for the musicians as well as the above/below aboard a ship. This is a melancholy, captivating show.
Just needs one more level
by Will Weisert
Rating 4 stars
For the most part, an engaging production with enough depth to allow us to overlook a few rough edges. As another reviewer noted, a deeper look at the expectations of the new world would round out this production but, alas, that's a tall order for a production that has at most an hour.
A Hallmark story, well told
by Aseem Kaul
Rating 4 stars
Let me start by saying that I thought this show was quite well-performed (what I could see of it from the back of the Experimental) - the actors were good, the transitions from scene to scene seamless, and the special effects well done. The show does a great job of transporting us to a ship of immigrants on their way to the New World.

Once it gets us there, though, the play delivers nothing more than a set of predictable and overly sentimental stories, none of which struck me as especially moving (to be fair, it didn't help that I watched this right after Candide). The overall effect was like watching something from the Hallmark channel - a competent, well-executed performance with no real edge.
BEAUTIFUL PRODUCTION
by Lance DeRoos
Rating 5 stars
This was my 2nd Fringe show this year and what a delight! Beautiful music and story and well executed by cast and all involved...and was done with some very creative elements within the production.....a must see if you are attending the Fringe this year
Lovely, lovely
by Isabel Nelson
Rating 5 stars
Beautiful and sophisticated use of story, character, and movement. Who knew that the wide expanse of the ocean could fit in the Rarig X?
A New Beginning
by Katie Starks
Rating 5 stars
A talented ensemble of artists make this show a must see. Inventive, Imaginative and engaging, this show leaves you with a sense of longing to know more about your ancestors. The use of the space seems as if they had been rehearsing and creating the show in it from day one. Sit back and enjoy the ride.
Holy sheet!!
by Andy Binger
Rating 5 stars
I loved this one. When reading the program, I was wondering how they were going to go back and forth with the small stage but they used brilliant ideas with sheets and pulled it off with expertise. The writing was fantastic. I had to go home and google some of the jokes that were over my head but the writing was truly brilliant. Acting was great and gives you a good mix of drama and gut busting humor. Make sure you read the program before the show so you are familiar with character switches. This one is worth a try!
Fantastic moments of theatricality!
by Peter Heeringa
Rating 5 stars
I greatly enjoyed myself. Loved the changes of perspective, adept switches of characters, and the handling of differing languages was a treat to follow. The music fit well with the piece and the xperimental provided architecture that was used quite well by the ensemble. Worth seeing the piece just to see the use of sheets and fabric winding their way through the piece!
Room to grow
by Kirsten Stephens
Rating 4 stars
Wonderful job creating the texture of an ocean voyage in a wooden sailing ship. Which is no small feat. The stories of what is left behind are well fleshed out. I wanted to know more about the character's expectations for their destination... but I also don't think they have time in an hour to do both justice, so probably a good decision to focus on the first. If there is a desire to build this into a full length show, it has good potential. You should see this show now, because this ensemble is going places.
Boss Figs Parade
by Brian Watson-Jones
Rating 5 stars
I'm a huge fan of company-created sticks 'n sheets theatre, so I started two steps closer to this show than a layman might. Use that as your grain of salt if need be. But I loved this show. A variety of immigration stories, from the time when an ocean passage was risky enough to seem madness to modern times. The stage pictures were created beautifully, characters quickly and completely fleshed out, and the music flowed throughout to add a sense of period and emotion. Highly recommended!
Wide Divide between the Old & New
by Jon Skaalen
Rating 4 stars
If I were telling a story about my grandmother's journey from Scandinavia across the ocean to America, I'd be tempted to steal all the ideas used by this creative company of collaborators. We see the pain of leaving the homeland and the many unknowns -- language, culture, people, prospects, and especially the dangers of passage. Live music set the moods that intricate movement and changing characters carried out. Somehow, the whole added up to less than the sum of the parts for me and I'm not sure why. Clear characters, real concerns, brilliant concept, tremendous effort, but maybe simply too much trying to happen in one hour. No real reason to who survives and who doesn't, which, I guess, accurately portrays our arduous passages.
All Business and No Story
by David Trudeau
Rating 3 stars
This show has great movement directing, interesting use of fabric in a stark set, lively music, and experienced and adequate actors. But it lacks script development. The overall effect is dreary - that the transatlantic crossings of Euro-Americans were long and harrowing and filled with risk and many died. The ending is that the survivors got here. Period. But we know that already from grammar school history class. The story of one main character of interest never happens and we are left with bits and pieces of character development. I wonder why the company spent so much time and effort ingeniously creating billowing waves and sail boats and vomit with bolts of fabric to tell a story that's not there.
Flowing
by Ariel Leaf
Rating 5 stars
Any one who knows me knows I love this kind of work - it tastes like magic! Take a few suitcases, some fabric and a talented ensemble and I feel like I'm on the boat with them, smelling possibility on the wind. Take a break from the hectic Fringe and set sail. Beautiful.
Okay
by Thomas Von Hanks
Rating 3 stars
I want to start a Kristina Fjellma fan club. The best acting is this immigrant play with touches of music.
A beautiful show
by Derek Miller
Rating 5 stars
A beautiful, lyrical piece about poor immigrants making the ocean journey to American, Birds of Passage contains far too many heartbreaking images and poignant to name here. Using only sheets of fabric and some beatup suitcases they manage to create the entire crowded confines of a ship, and the actors work with a pair of musicians to create a lush soundscape that fills it up. The show is dreamlike, bittersweet and definitely worth watching.
3 + 5 / 2 = 4
by Claire Avitabile
Rating 4 stars
This was not a bad show but just wasn't my cup of tea. Already knew/loved many artists involved going in (and am now a fan of Kristina Fjellman), and while the performances were strong, the story definitely didn't captivate me as much as it seems to have captivated others - probably just personal taste. I enjoyed the use of the space and much of the staging, but felt that there wasn't enough time to get to know each character and actually care about them before the actor portraying them was suddenly portraying someone else. Score of 5 for performers (actors and the lovely musicians). Score of 3 for the story itself. Thus = 4.
Refreshing
by Joshua Humphrey
Rating 5 stars
Amber Bjork and her ensemble have created an engaging work; there are moments of play and humor, and times with heart-breaking poignancy and sadness. The live music and the landscapes and scenes created with sheets and cloth really makes the show unique. Birds of Passage has its own feel and universe, and for me was a place of safe haven in the chaotic atmosphere of the fringe.
Transporting
by Andrew Troth
Rating 5 stars
Lyrical and mesmerizing, with an unforced poignancy generated by the fundamental honesty of the characters and their stories. Wonderful use of fabrics as scenic and prop elements throughout. And just the right sprinkling of humor to keep it from being overwhelmingly sad.
A must-see!
by Nancy Linden
Rating 5 stars
The intimate space, simple set, and movement-based elements were perfect choices for bringing this poignant story to life. The show was beautifully acted and the live music really helped shape the mood.
Simply Outstanding
by Corinna Troth
Rating 5 stars
A beautiful historical piece that makes brilliant use of the Xperimental space. Such lovely ensemble movement, fascinating characters, engaging stories. And the music....two musicians, I'm not sure how many instruments, but they make the piece simply GLOW. Gorgeous, thoughtful work from The Winding Sheet Outfit. It is obvious that the actors are fully invested in this, down to their very marrow. Top quality.
Touching and Inventive
by Dan Linden
Rating 5 stars
The show is a wonderful example of doing a lot with a little. The sparse set and unique use of fabric engages the audience's own imaginations, allowing the stories being told to reveal themselves to you slowly while creating brilliantly constructed and at times hauntingly beautiful stage pictures.
Lovely Storytelling
by Lydia Bolder
Rating 5 stars
I have a heart of stone, and this show had me a little weepy at the end. Each element of the show enhanced all the others. Everything worked tremendously together to create this beautiful story. So lovely. You certainly won't regret adding this to your schedule.
Lovely and tender
by Carin Bratlie
Rating 5 stars
A beautiful story of a historical microcosm, with unexpected physical choices and a poetic use of props. haunting and heartbreaking.
Great show!
by Grant Henderson
Rating 5 stars
While I'm not usually a fan of movement-based theatre, I was thoroughly engaged and entertained by this piece. The entire company did a great job with their multiple characters. I appreciate that the story informed the movement and not the other way around. A special shout-out to Mandi and Theo. Their music was such a huge part of setting the tone and feel of the story. Definitely put this on your schedule!
Engaging and Haunting
by Ben Layne
Rating 5 stars
The best stories are often told best told simply. The Winding Sheet Outfit deliver a story of coming to the new world with skill and heart. The movement based approach lends itself well to this particular journey, and by the end you feel each triumph and loss. The live music adds to the atmosphere. The mood stayed with me the rest of the night.
Solid storytelling & gorgeous movement
by Katherine Kupiecki
Rating 5 stars
The Fringe always offers an array of movement-based work, yet too often these shows sacrifice storytelling for aesthetics. That is absolutely not the case with Birds of Passage. This was a delightful, beautiful work that tells the familiar story of strangers setting sail for a new life in a strange land. The ensemble is terrific- seamless flow from scene to scene and character to character. I was taken with all of the stories immediately and waiting- hoping- for everyone to reach that shore. Special kudos to the musicians Mandi Johnson and Theo Langason, who offered beautiful atmosphere. A must see.
Schedule
| | |
| --- | --- |
| Saturday, 8/4 | 10:00 p.m. |
| Sunday, 8/5 | 8:30 p.m. |
| Monday, 8/6 | 10:00 p.m. |
| Friday, 8/10 | 8:30 p.m. |
| Saturday, 8/11 | 4:00 p.m. |
| | |
| --- | --- |
| | = Less than 10 tickets left |
| | = Sold out |
Venue
U of M Rarig Center Xperimental

330 21st Ave. S, Lower Level